One of the fastest growing newspaper comic strips on the planet!!!
(Third-fastest growing comic strip on Jupiter)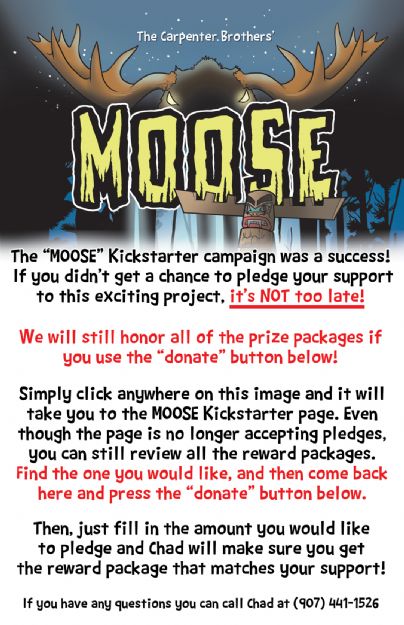 ---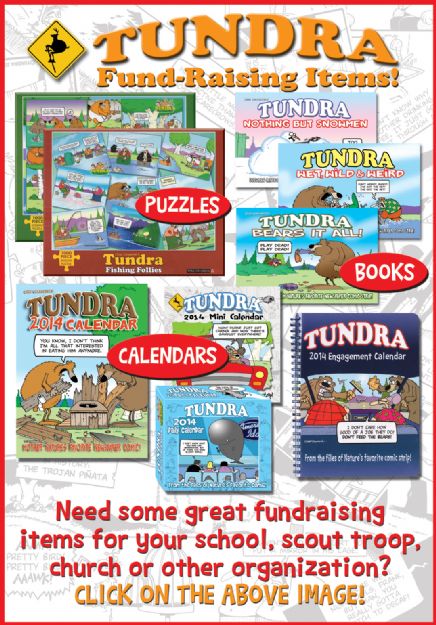 ---
Check out the latest TUNDRA shirts, hoodies and coffee mugs by clicking on the image below!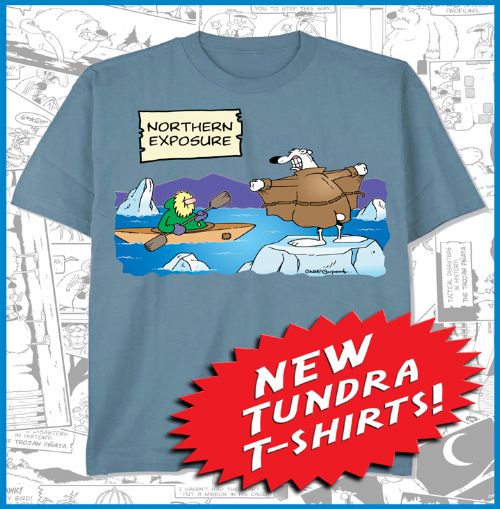 ---
Want to funny up your website? Look below to find out how!
By popular request combined with the greed of my marketing director, Bill Kellogg, we have come up with yet another way to take your money. We call it "

Tundra Comic Strip of the Day

" for web sites. With this feature, you just place the 'code' in your web site wherever you want Tundra to show up and a new Tundra strip will magically appear every day and you never have to touch it again. Best of all, they are all in mind-bending color. These are not the same images currently in the newspaper or in the Daily Tundra by e-mail either.
This is a subscription service but the price is just $25 per year for personal and non-profit web sites and $50 per year for commercial web sites. If you are interested in this idea for your web site or if you would like more information, please e-mail Bill Kellogg at
bill@tundracomics.com
or call him at 907-441-6882.
By the way, this also works as a desktop icon so you can click on the Tundra icon and it will automatically pull up a new strip every day.
Personal & Non-Profit Web Sites
---
Need your TUNDRA fix e-mailed
to you every day?!
will take you to that magic place that helps you part