FEBRUARY 25 & 26
The Second Annual*
Success in the World of Comics Seminar!
*Kinda, Sorta.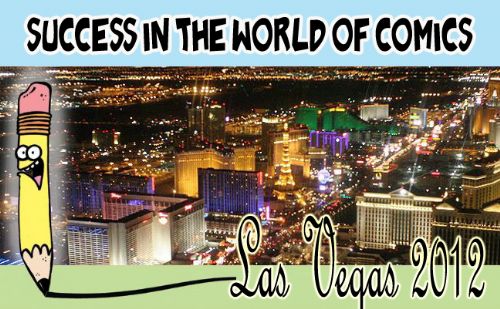 FEBRUARY 25 & 26
Due to the over-whelming success of our last seminar, and by popular request, (Not to mention it's cold in Alaska in February) we're doing it again! So register now! Space is limited.
---
Have you ever wanted to know how to succeed in the world of newspaper and/or web comics? Then this is the seminar for you! Chad Carpenter and Bill Kellogg, the duo that has become the most successful self-syndicated team in the history of newspaper comics, is letting you in on all their little secrets!
But, this won't be just a self-syndication seminar - we will, of course, be covering self-syndication in detail including how we added 450+ papers in 4 1/2 years and how other cartoonists managed to do it as well - but we will also include information on how to get your strip picked up by a syndicate and how to make money off of your comics in general, whether it's through syndication, self-syndication, internet, licensing, merchandise sales, etc. The seminar is open to anyone who is interested in making a living from cartooning.
As most struggling cartoonists know, getting picked up by a syndicate can be quite a challenge, but if you're able to self-syndicate in 40 or 50 papers, the syndicates will definitely show interest. At that point it's up to you to decide if you want to continue the self-syndication path or possibly sign on with one of the professional syndicates.
At the risk of sounding braggy, I want to list a few of the successes we have had since we started self-syndicating Tundra in the Spring of 2006.
1. We have added 450+ new newspapers including the Los Angeles Times, the Vancouver Sun, the Seattle Times, the Minneapolis Star-Tribune, the Miami Herald, the San Francisco Chronicle, the Denver Post, the St. Petersburg Times, the Sacramento Bee, the Pittsburgh Post-Gazette, the Honolulu Star-Bulletin, and many more.
2. We signed separate book deals with Andrews McMeel and Willow Creek Press for new Tundra books.
3. We signed a deal with Mead for three different Tundra calendars to hit stores this Fall all across the U.S. & Canada.
4. We managed to get our self-published books and calendars in select Wal-Marts around the country, Calendar Club US and Calendar Club Canada. We also got major distributors for the books and calendars in the US and Canada (although the US distributor did an awful job and we dropped them). We'll tell you who to stay away from also.
5. We signed licensing agreements for souvenir items and t-shirts in the mainland US, Alaska and Canada.
6. We got a card deal with Recycled Paper Greetings and Tundra greeting cards can now be found in every Target store in the country.
7. Our latest license agreement is with Paper Magic who will soon be putting boxed Tundra Christmas cards in stores throughout the U.S. & Canada.
8. We were picked up world-wide by King Features Syndicate with the exception of the United States and Canada which we continue to do on our own.
9. We have had written or verbal offers from almost every syndicate.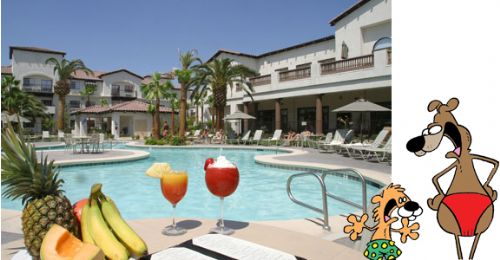 We will be doing a two-day seminar with three nights of social get-togethers in the hospitality suite at the Tuscany Suites in Las Vegas on February 25-26. The cost of the seminar will be $375 which is mainly to cover the expenses including conference rooms, videographer and airfare & hotel for our 'guest speakers' etc.
Hotel Reservations: A block of rooms will be available at the Tuscany Suites hotel at a conference rate of $85 per night (single/double) for February 25th & 26th and a rate of $45 per night Sunday thru Thursday before and after the conference. To make your hotel reservation, call the hotel toll-free at 1-877-887-2261 Please visit www.tuscanylv.com for more information on Tuscany Suites Hotel.
One item that should be of interest to anyone wanting to attend. You can't seriously get a bunch of cartoonists together without including a bit of alcohol. Bill is renting a hospitality suite for each evening where all the participants can gather to talk shop and enjoy complimentary beer, wine, sodas and snacks.
We have a great line-up of guest speakers once again. Our speakers will cover a wide range of topics including self-syndicating, getting syndicated, web comics, selling to magazines, editorial comics, what the newspapers expect, how to get exposure, selling online, licensing, selling merchandise, animation, and more. The goal of this seminar is to help cartoonists figure out ways to make money with their comics, whether they are syndicated or not. There will be plenty of question and answer time to ask individual questions to the speakers both during the seminar and at the social get-togethers each evening.
The list will include:
Chad Carpenter and Bill Kellogg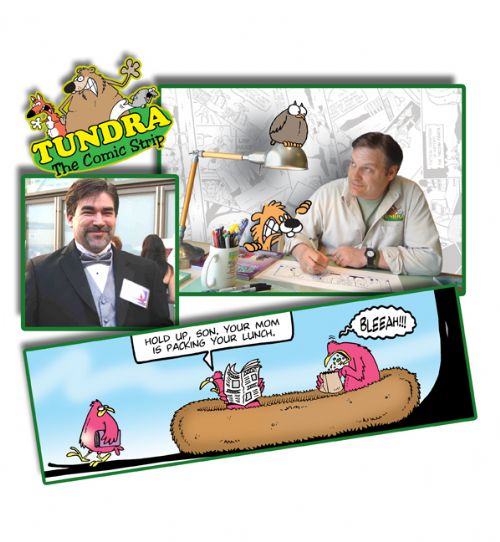 We will discuss how we got Tundra in 500+ newspapers without a syndicate, including some of the largest papers in the US and Canada. We will also talk about syndicate contracts, self-publishing books & calendars, licensing and distributors. We will go over the advantages and disadvantages of self-syndication and the hurdles we have faced with getting Tundra into newspapers and how we got past them.
---
Tom Gammill & Mell Lazarus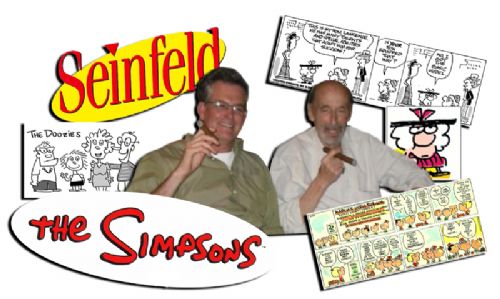 Famous Cartoonist Mell Lazarus talks to Less Famous Cartoonist Tom Gammill about the world of comic strips and cartooning. Hear how Mell started out in the business, working for Al Capp "Lil Abner," before going on to create his smash comic strips "Miss Peach" and "Momma."
Emmy Award-winning comedy writer, producer and cartoonist Tom Gammill will discuss his early attempts at breaking into the business, which led him to a 30 year career as a TV writer (Seinfeld, The Simpsons). Mell and Tom will talk about the future of the comic strip business, and hopefully screen a brand new episode of their YouTube series, "Learn to Draw."
www.youtube.com/watch?v=hsSkJvGEObY
---
Jack Newcombe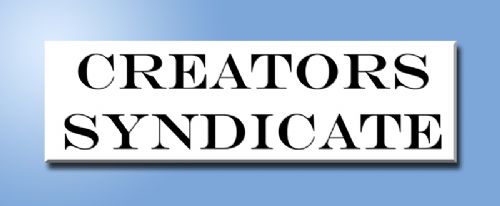 Jack is the president and chief operating officer of Creators Syndicate. Jack runs the day-to-day operations of the business and is also solely responsible for the company's strategy going forward. Some of the topics Jack will be discussing are:
What makes a comic strip or a cartoonist "successful"

Media industry revolution and how that affects comic strips

Understanding human behavior and why that is important
For the past two years, Jack has served as executive vice president/general manager of the third-largest syndicate in the country, during which time he has overseen the company's transition from a print-oriented business to an organization focused on new media and online enterprises, in addition to its traditional sources of revenue.
*As anyone who has submitted their work to the syndicates can tell you, 99% of the time you can only expect a return form-letter at best. Here's your chance to have the president of one of the major syndicates review your work personally. For those that wish, Jack will be making himself available to look over attendees' comic strip packets on a one-on-one basis.
---
Brian Crane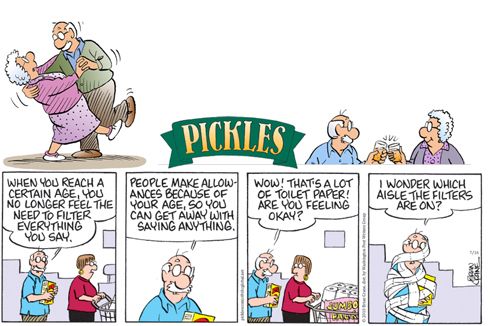 Brian Crane's Pickles is a laugh-out-loud comic strip gem. Featuring Earl and Opal Pickles, who have been married for over 50 years, it shows the funny side of family and friendships.
In 1995 and 2001, Pickles was nominated for best comic strip of the year by the National Cartoonists Society, winning the coveted award in 2001. Pickles has topped comics polls across the nation again and again, and it appears in over 700 newspapers around the world.
More info of what Brian will be speaking about to soon follow.
www.postwritersgroup.com/comics/pickles.htm
---
Rob Tornoe
Rob Tornoe is a freelance cartoonist, columnist, designer, editor and publisher of Punchline, which he runs with his wife Kristen. His cartoons have appeared in The New York Times, The Washington Post, msnbc and on NBC's "Meet the Press," just to name a few. He draws regularly for The Philadelphia Inquirer, Media Matters, Editor & Publisher, The Press of Atlantic City, and is a contributor to NPR and WHYY.
Rob will talk about how he goes about selling his work and making a living, whether it's self-syndicating his New Jersey political cartoons, drawing Philadelphia-based sports cartoons, writing columns or publishing his local humor magazine Punchline (which everyone should subscribe to - it's only $24!).
---
Adrian Raeside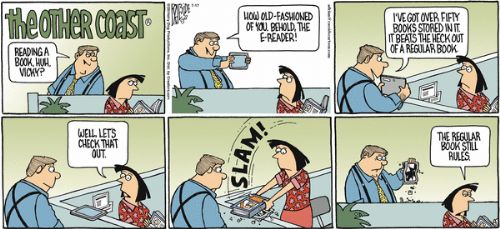 Adrian Raeside brings 35 years of experience as both an editorial cartoonist and comic strip artist, most recently as creator of The Other Coast comic strip. Although The Other Coast is syndicated by Creators Syndicate, Raeside has always self-syndicated his editorial cartoons and handles all his own publishing and merchandising. A pioneer of animated editorial cartoons for television, Raeside went on to create, direct, and produce dozens of animated shows for CBC, TBS and Children's Television Workshop.
Although he has since left the animation production business, he still writes scripts for various animated series, including Atomic Betty, and Kid vs. Kat. Raeside is also the author of 15 books, from cartoon collections, to children's books, to polar history and has just wrapped production on a TV documentary.
Adrian will be discussing the ways cartoonists can diversify their talents into other mediums.
www.raesidecartoon.com
---
Mark Parisi & Lynn Reznick Parisi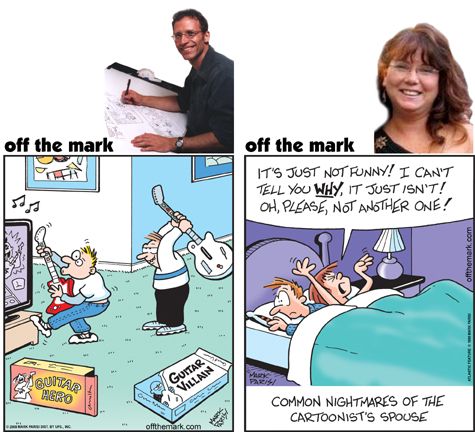 Mark Parisi is the award-winning cartoonist of the syndicated comic panel "off the mark." Mark began self-syndicating his panel in 1987 and is now syndicated by UFS/Universal. He has a line of greetings cards, a popular, revenue-generating web site, and has worked with clients like Billboard Magazine, Del Monte, Procter & Gamble, Chicken Soup for the Soul, the US Military (anti-binge drinking campaign) and the Dixie Chicks. Mark is also Chairman of the New England Chapter of the National Cartoonist Society.
Lynn Reznick Parisi is the business manager and wife of Mark Parisi. She has been working in the field of Marketing and Sales Management for 30 years. In the 1980's she began dating Mark Parisi and encouraged him to pursue his dream of becoming a syndicated cartoonist. In the beginning, Lynn helped part-time with the marketing, licensing and sales. In 1999, she began working full time running the cartoon syndicate, Atlantic Feature Syndicate they created to sell off the mark cartoons to newspapers, licensing, reprint markets and their website www.offthemark.com. The website serves as a fan website, a marketing tool to sell cartoons to the reprint market, and as a portfolio site for custom cartoon work.
They will be talking about self-syndication, licensing, freelancing, copyright and trademarks and making money on the web.
---
Mason Mastroianni

When Mason Mastroianni flew from Minneapolis to upstate New York for his grandfather's funeral, little did he know how much his life was about to change. Mason's beloved "Pops" was none other than Johnny Hart, creator of B.C. and Wizard of Id. Two short months later, Mason had left an Emmy Award-winning position at Wet Cement Productions, moved back to New York and taken over as the B.C. head-writer and cartoonist. Mason will regale you with stories of his experiences in both CG animation and filling a pair of really big shoes!
Mick Mastroianni, B.C. writer and Wizard of Id head-writer, will join Mason to discuss their new strip, Dogs of C-Kennel. Created and written by Mick, illustrated by Mason and syndicated by Creators, the brothers will answer your questions about their creative process, and the ups and downs of working together."
---
John Read
John Read is a freelance cartoonist, teacher and publisher of Stay Tooned! Magazine. At age 50, after a 21-year career in motion pictures and a decade of working as a graphic artist at a sign company, he decided to sacrifice job security and healthcare benefits for the incalculable rewards of cartooning.
He will share the story of his exodus from wage slave to "cartooning's tireless advocate," and the lessons he's learned in the five years since his decision to make his hobby his life's work, in "4 Things You Probably Should Not Do When Considering A Cartooning Career, And 12 Things You Should Consider Doing If You're Determined To Survive As A Freelance Cartoonist."
---
Danielle Corsetto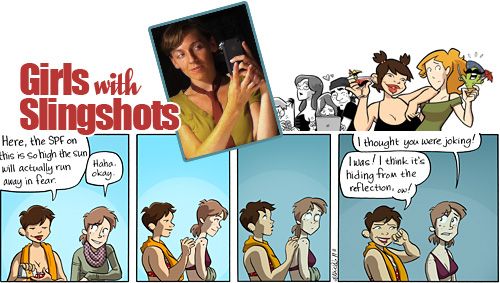 Danielle Corsetto is the artist, writer, entrepreneur and lush behind the webcomic "Girls With Slingshots," a traditional-format strip that updates five times a week and tells the tale of two girls, a bar, and a talking cactus.
Danielle started Girls With Slingshots in 2004, a few months after graduating from Shepherd College with a BFA in Photography/Digital Imaging. While in college she gained experience creating comics for both web and newspaper publications. In spring of 2005 she quit her job as a photojournalist at the local rag and started working as a freelance illustrator and caricaturist. She had a brief stint writing and drawing "The New Adventures of Bat Boy" for the Weekly World News, following Peter Bagge's run with the strip.
By 2007, GWS had grown so much that she decided to make it her full-time job. She has since stopped taking commissions and illustration gigs to invest all of her time into the webcomic.
In 2010, she partnered with Blind Ferret Entertainment, which now handles the merchandising and advertising duties so that Danielle can focus on the part she loves the most: creating comics.
Danielle geeks out over fine tea, hard cider, her 18th-century house in West Virginia, and talking shop about comics. She thinks the business model behind webcomics is easy-peasy to explain, and can't wait to demystify it in February.
www.girlswithslingshots.com
---
Alan Gardner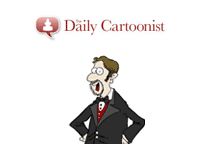 The Daily Cartoonist guru! He will be covering the seminar for The Daily Cartoonist. Alan is an award winning professional web designer/developer. Attendees are free to ask him technical questions on creating (or improving) a web presence, getting involved in social media and tracking their efforts.
---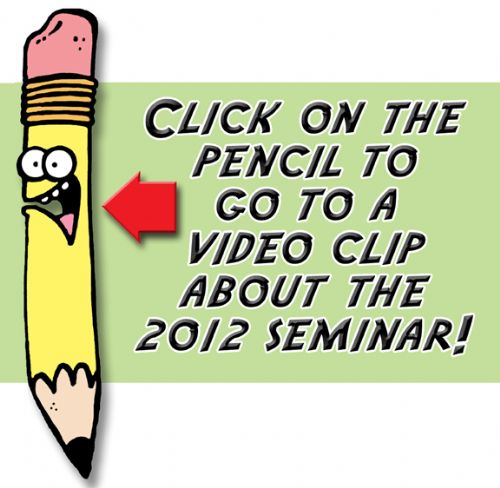 If you would like to attend this ground-breaking seminar, please click on the following link:
REGISTER NOW - SPACE IS LIMITED!!!!
We encourage anyone who plans to attend to e-mail Bill with any questions or topics they would like us to cover at the seminar. His e-mail is bill@tundracomics.com.
Success in the World of Comics schedule
Friday February 24th
7:00 – Midnight – Social get-together in the Hospitality Suite
Saturday February 25th
9:00 – 10:30 Bill Kellogg & Chad Carpenter
10:45 – 12:00 Jack Newcombe
12:00 – 1:30 Lunch Break
1:30 – 2:45 Mell Lazarus & Tom Gammill
3:00 – 4:15 Lynn Reznick Parisi & Mark Parisi
7:00 – Midnight – Social get-together in the Hospitality Suite
Sunday February 26th
9:30 – 10.45 Rob Tornoe
11:00 – 12:00 John Read
12:00 – 1:30 Lunch Break
1:30 – 2:45 Danielle Corsetto
3:00 – 4:15 Mason & Mick Mastroianni
4:30 – 5:30n Adrian Raeside
7:00 – Midnight – Social get-together in the Hospitality Suite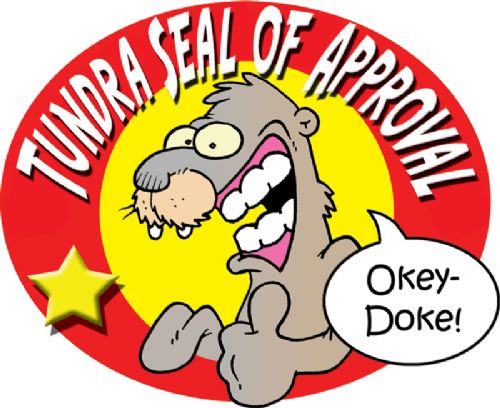 Here's some quotes from some of the folks who attended our first "Success In Comics" seminar:
"The first seminar was great and I'm really looking forward to this one. Where else can you mingle with such great cartoonists and industry people? I'm still working on it, but that's what it's about. Plus it's in Vegas!" - Dale Stout
"I has to tell ya… this is so worth the money! At the last seminar, I learned so much about the cartoon industry, I met other tooners from all over the country, and I got tips from more established cartoonists which helped me in getting into my first newspaper and publishing my first book. So take it from Dale & I… it's worth the investment. Besides… it was fun to make new pals… and then partying with'em." - Bridgett Spicer
"Yep, a very good seminar for sure. Think I'll need to go again!" - Rich Diesslin